The Volunteer Millers of de Immigrant windmill will be hosting this unique programming at the Windmill Cultural Center this coming Tuesday, February 12 at 6:00pm.
Professor Brian Hilton will guide us back to the 1960s to explore the eccentric happenings in our society during that period of change.  For some who lived thru that era or other who have just read the history books or heard the stories, this was a time of significant changes in our culture and viewpoint.  As professor Hilton specifically examines "The Quirks and Chaos of 1968 ", we can review what lead up to those events and the outcome of those times of turmoil; including the analysis of its temporary and lasting effects.
In affiliation with Scott Community College, Brian Hilton is known as a history instructor and storyteller.  As he shares his knowledge and perspective of the sudden changes which occurred during that time period, join us in an interesting reflection and discussion of the happenings of 1968.
The program will be held at the Windmill Cultural Center located at 111- 10th Avenue in downtown Fulton, Illinois, across from the authentic Dutch windmill.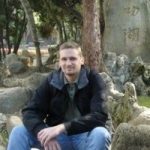 All programming is free and open to the public.  The 2019 Miller programs are sponsored by a grant from the D.S. Flikkema Foundation.  Light refreshments will be served following the presentation,  The facility is accessible to persons with disabilities.  For more information, visit the Windmill Cultural Center and de Immigrant Facebook page, Fulton Tourism Facebook page, www.cityoffulton website, or call 815-589-3925.