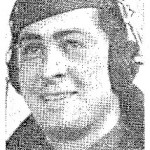 After remaining missing for 70 years, Clinton native 1st Lt. Longman to return home Saturday to final resting place at Rock Island Arsenal National Cemetery

Gov. Terry Branstad has ordered flags to be flown at half-staff in Iowa from 5 p.m. Friday, April 11, 2014, until 8 a.m. Monday, April 14, 2014, in honor of U.S. Army Air Corps 1st Lt. Louis L. Longman, formerly of Clinton, Iowa.
Read the entire statement » Read more..