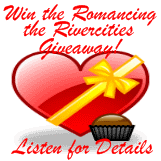 Looking for the perfect way to show your special someone how much you care? We have the perfect solution. Register for your chance to win the Romancing the Rivercities Prize Package consisting of candy, flowers and dinner for two from our area businesses. Register at the following business for your chance to win!
Our Romancing sponsors include:
Clinton Floral Shop Winner, JOE FARRELL
Rastrelli's Restaurant Winner, TERRY RYAN
Deja Vu Furniture & Accessories Winner, SHARON JACKSON SPINKA
Community State Bank Winner, DORIS BULL
Merema Brothers Winner, ED McCLIMON
Cousin's Family Restaurant Winner, JUDY SEAMER
Homer's Deli & Sweetheart Bakery Winner, AMANDA LEITZEN
Don's Jewelry Winner, STACY SIKKEMA
Van's TV Sales & Service Winner, TOM PAARMANN
Wilson's Floral & Gifts Winner, DIANA GARDNER
Goose Lake C-Store Winner, RICHARD ROBINSON
Country Orchids Winner, BONNIE HORST
Sarah Harding Senior Living Winner, HELEN CHRISTIANSEN
FLOWERS FROM – COUNTRY ORCHIDS, WILSON'S FLORAL & GIFTS AND CLINTON FLORAL
CANDY FROM – WILSON'S FLORAL & SWEETHEART BAKERY
DINNER FROM – COUSIN'S FAMILY RESTAURANT, MAC-HOFFY'S BAR & GRILL AND RASTRELLI'S
Congratulations to all our winners!

Click on links to go to business website or Facebook Page